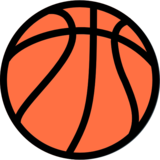 Basketball
Basketball by Tnoff Apps is a basketball-themed game! 🏀

There will be basketballs falling out of the sky, as you attempt to catch them out of the air with your hoop! 🎉

You are able to move the hoop by dragging your finger. If you catch, the ball, another one will fall. If you miss, the game is over. 👆

The game speeds up as you play! ⏫

Enjoy trying to beat your best scores while playing this addicting game! 😁

As you play, you will earn a point for each ball you catch! You can purchase new balls with your points! ✨

Fake Call +
Fake Call + is the newest version of the app Fake Call. Here are the differences:

You can add custom contacts from the app's settings page!

To sync the newly entered contacts, just press the sync button on the choose caller page.

How to use:

Once you download the app, you can go into the 'My Apps' page on the Fitbit app, and select the settings icon next to Fake Call +.

After that, you can add up to 10 of your contacts into the text entries.

Once you are done changing the contacts, press the blue sync button on the Fake Call + app on your watch to see your contacts appear onto the screen!

After you sync contacts, they are saved on the watch, so you don't have to have the Fitbit app open to use this app.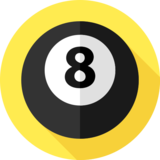 Magic 8 Ball
Now you can get answers to all of your questions right on your wrist with Magic 8 Ball by Tnoff Apps!

How to use:

After opening the app, press the button on-screen, and then begin speaking. 🎤

Once you finish speaking, press the next button.✅

The Magic Ball will generate an answer!✨

Health Hub
Health Hub is the best way to see your progress on your exercise goals! 🎯

Using the Health Hub will make you more aware of your daily activity, and help you reach your fitness goals.💪

See progress arcs on every stat, including:

Steps 👣

Heart Rate ❤

Calories 🔥

Distance 🚶‍♂️

Active Minutes ⌚

There are beautiful progress arcs on each page, with breathtaking gradients in the background. ✨